Posted on Sat Feb 04, 2017 4:43 pm
Blackcops Tufani BanBot v4.1
Description & Features
1. New features added.
2. User searcher added.
3. Room spier added.
4. undo added for last banned user.
5. Room spier show u all chat of specific room.
6. User searcher search a specific user in nimbuzz rooms.
7. At a same time only one searcher and spier can run.
8. Bugs Fixed.
That's all 

Screen Shots and Virus Total Report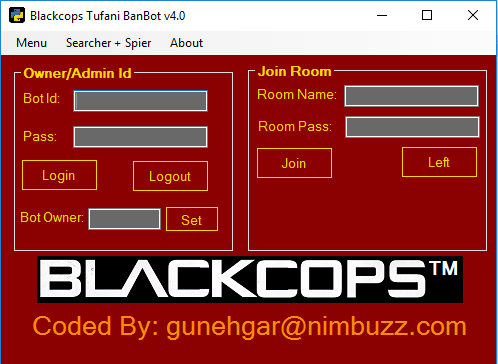 Virus Total Report
Download