Posted on Sun Jul 08, 2018 3:05 pm

POPULAR
AdMob is a multi platform mobile ad network that allows you to monetize your android app. By integrating AdMob you can start earning right away. It is very useful particularly when you are publishing a free app and want to earn some money from it.
Integrating AdMob is such an easy task that it takes not more than 5mins. In this article we'll build a simple app with two screen to show the different types of ads that AdMob supports
> Interstitial Ad
Interstitial ads occupies full screen of the app. Basically they will shown on a timely basis, between screen transition or when the user is done with a task. Usually we can see these ads in games displaying Ad when a level is completed
[size=32]Creating Ad Units[/size]
Note: AdMob admin interface changes quite often. The below steps to create Ad Unit IDs might differ time to time.
1. Sign into your AdMob account.
2. Create a new App by giving the package name of the app you want to integrate AdMob. Once the App is created, you can find the APP ID on the dashboard which looks like ca-app-pub-XXXXXXXXX~XXXXXXXXX.
3. Select the newly created App and click on ADD AD UNIT button to create a new ad unit.
4. Select the ad format and give the ad unit a name.
5. Once the ad unit is created, you can notice the Ad unit ID on the dashboard. An example of ad unit id look like ca-app-pub-066XXXXXXX/XXXXXXXXXXX
Create as many ad units required for your app.
 see screenz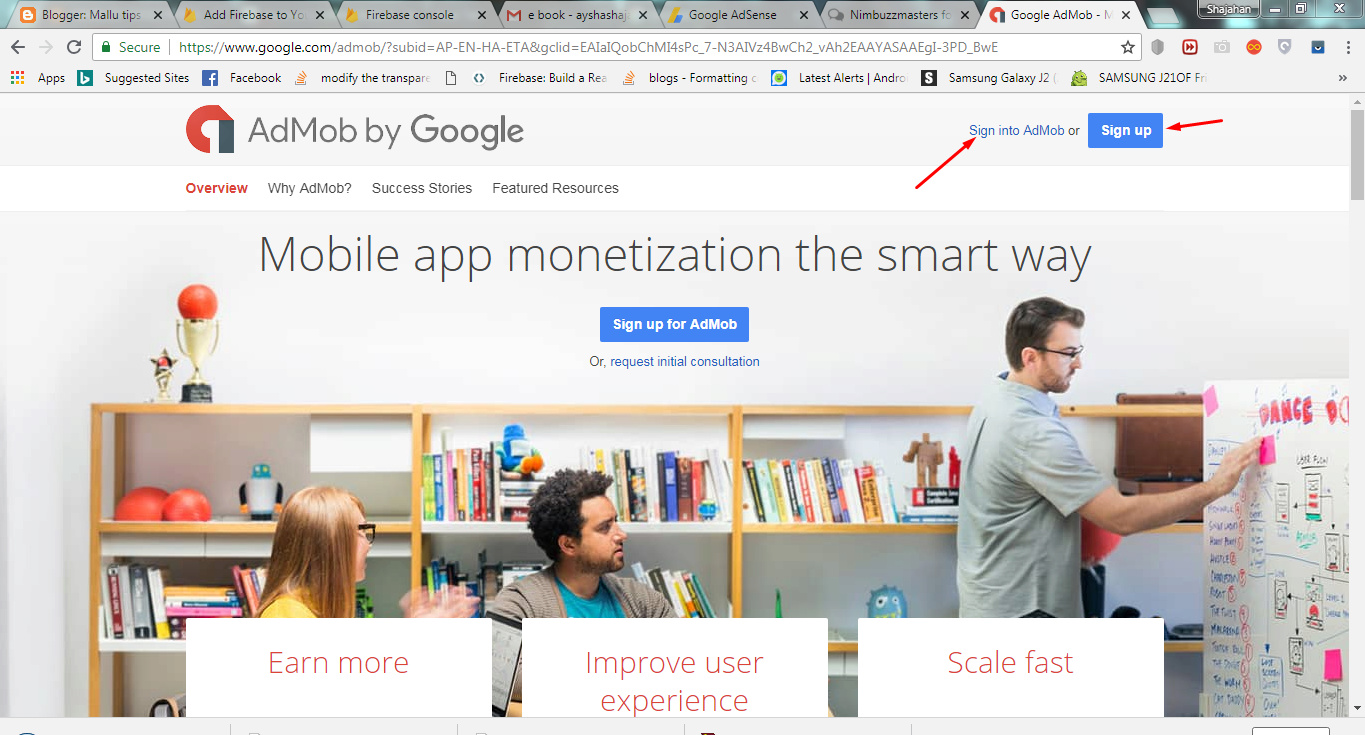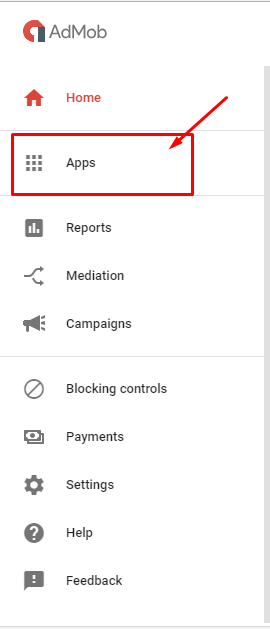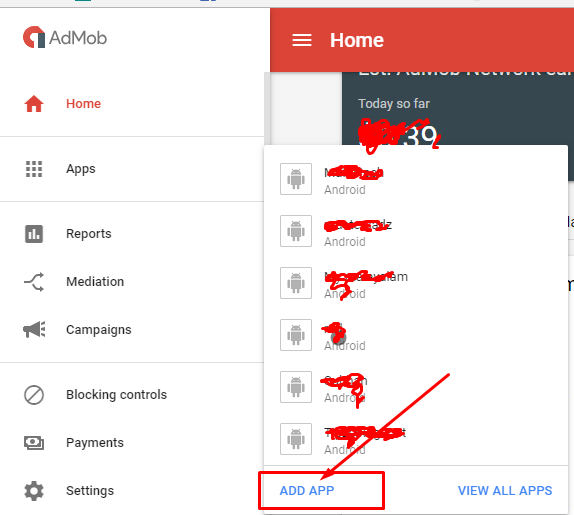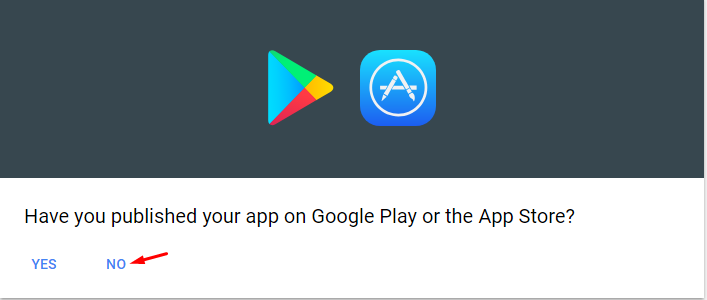 After creating ad unit id go to android studio
Creating a New Android Studio Project
Open Android Studio and create a new project by clicking on File -> New -> New Project.
Enter project name, and company domain application.example.com (We have used our company domain i.e nimbuzzmasters.com. Similarly you can use yours).
Click Next and choose appropriate android version.
Click Next and select an ad Activity.
see screens
start a android studio project
next
.
Open 
MainActivity.java
 and modify the code as shown.
example
Code:

MobileAds.initialize(this,
            "ca-app-pub-3940256099942544~3347511713");
next open strings.xml
paste your ad unit id  like  ca-app-pub-3940256099942544/1033173712
next
run app
select your device   
your application automatically instaled in your selected device