Posted on Sat Jan 14, 2017 1:35 pm
Nizzc Mobile Server is updated to version 2.2 and bugs fixed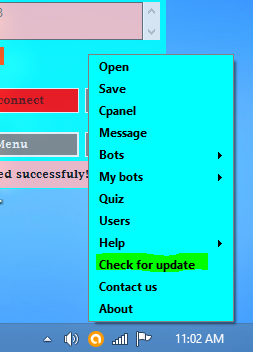 Whats new:
Bot hang on form click fixed
some commands corrected
user instructions added
attacker IP detection on payu attact protection error fixed.
Still we experiencing some extra bugs which we are finding. Please if you found a bug report to us so that we can fix soon and lessen finding time.
Add nizzcserver@n.c for online server.
NOTE: 
If there are bots you hosted on our computers, we don't update them so please you need to update them for yourself from your computer and then rehost them on our computer(your old hosting code may not work but your application will generate new one for you.).
To learn how to host your bots on our computers please read from here
[You must be registered and logged in to see this link.]
if you have visual hosting, then connect to our API with your visual hosting account.
you should point to this API:
[You must be registered and logged in to see this link.]
Download from here this application: 
[You must be registered and logged in to see this link.]