Posted on Fri Aug 05, 2016 2:28 pm
Xio Cra***cker Updated Version - V6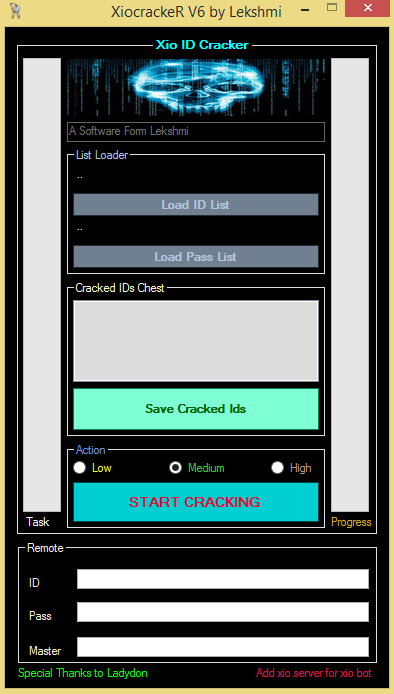 High Efficient Ram Management + CPU usage enable you to run multiple crackers at a time.
When an id get cracked remote ID will be loged in Automatically. And send you details about the IDs got cracked.
Three Different Speed mode to Choose From - 
a.
Low
for Home PC/Laptop
b.
Medium
for Servers
c.
High
for powerful Servers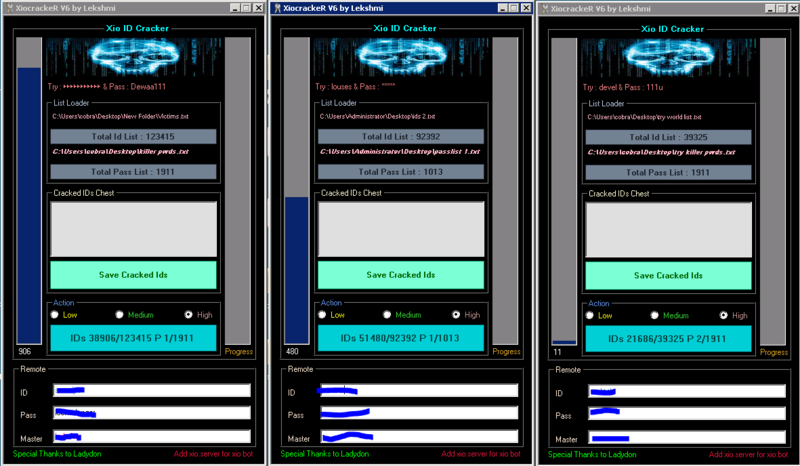 Virus Scan Report : 
[You must be registered and logged in to see this link.]

DOWNLOAD : 
Clik Here To Download
Please be informed you are adviced not log in your nimbuzz id in your pc if you are running Cra***cker on your computer.
Add xio.server@n.c for latest xio server bot