Posted on Sun Feb 21, 2016 12:07 pm
[adm]Hello,
We noticed that many of our users tend to ask us questions about the veracity of an email that they received from a sender claiming to be Forumotion and asking them to update their forum or some of it's features, earn credits, etc. by downloading an application and run it on admin computer. After that, admin must gives his forum URL, user name and password to get the update...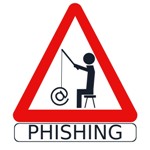 SEE EXAMPLE
We're here to warn you that these emails have absolutely no relation with Forumotion! These are phishing & malicious emails.
Forumotion or its staffs will never ask you to provide your password to maintain or update the forum. This is clearly a phishing attempt.
Be careful; if you receive an email like this, don't click on links nor install the software or give your login info!
Best regardz
!redlove!@forumotion.com
Sara Amreen@forumotion.com
[/adm]